Super Dimmer Pro v3.0
Beschreibung:
Ever wake up in the middle of the night to check your phone, only to be blinded by the light? Your phone is on the lowest brightness setting but it still burns your eyes? Never have that happen again!
Super Dimmer Pro not only dims your phone lower than the manufacturer or other third-party apps allow you to, but it also turns off the hardware buttons' backlight, and automatically turns itself on at night and off in the morning! It is also highly configurable – change the dimness level, when to turn on, when to turn off, etc.
You can also launch the application whenever you want, even if it is not night time. Worried about being obnoxious at a movie theater? No problem! Just launch this app, set it to manual mode by checking the "Ignore Power Toggle" button, and never feel self conscious again.
Due to popular request, I've reverted the app to allow for no notification in the status bar, this time with a setting. However, due to the way Android works, checking this setting will lead to unstable behavior. It is NOT recommended. To avoid bright flashes, leave this setting as-is, with the notification.
It has also been shown to save battery on certain devices (most Samsungs, Moto RAZR / RAZR MAXX, Nexus, and most Nokias)
Don't forget to add Super Dimmer to your exception list if you use a task killer!
Try before you buy! If you are not sure you will like this app, start out with the free version here: https://play.google.com/store/apps/d…22.SuperDimmer . Keep in mind that certain features in the Pro version will not be available in the free version.
—————————————-
USAGE:
On first launch, hit the menu button and configure the settings to your liking. Click "Apply Settings" when happy. You can turn the dimmer off at any time by clicking the notification icon. Note: Turning on the screen sets the dimness according to the time of day, if "Ignore Power Toggle" is unchecked (OFF by default). If it is checked, dimmer will only be turned on manually.
What's New:
NEW option to select between stable+notification or unstable(without notification)
FIXED settings not being applied automatically
minor bugfixes
Version: 3.0
Größe: 1 MB
Format: APK nach entpacken
Hoster: uploaded / share-online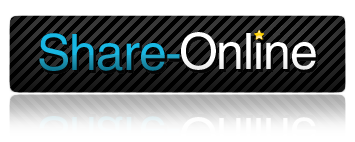 ---
---